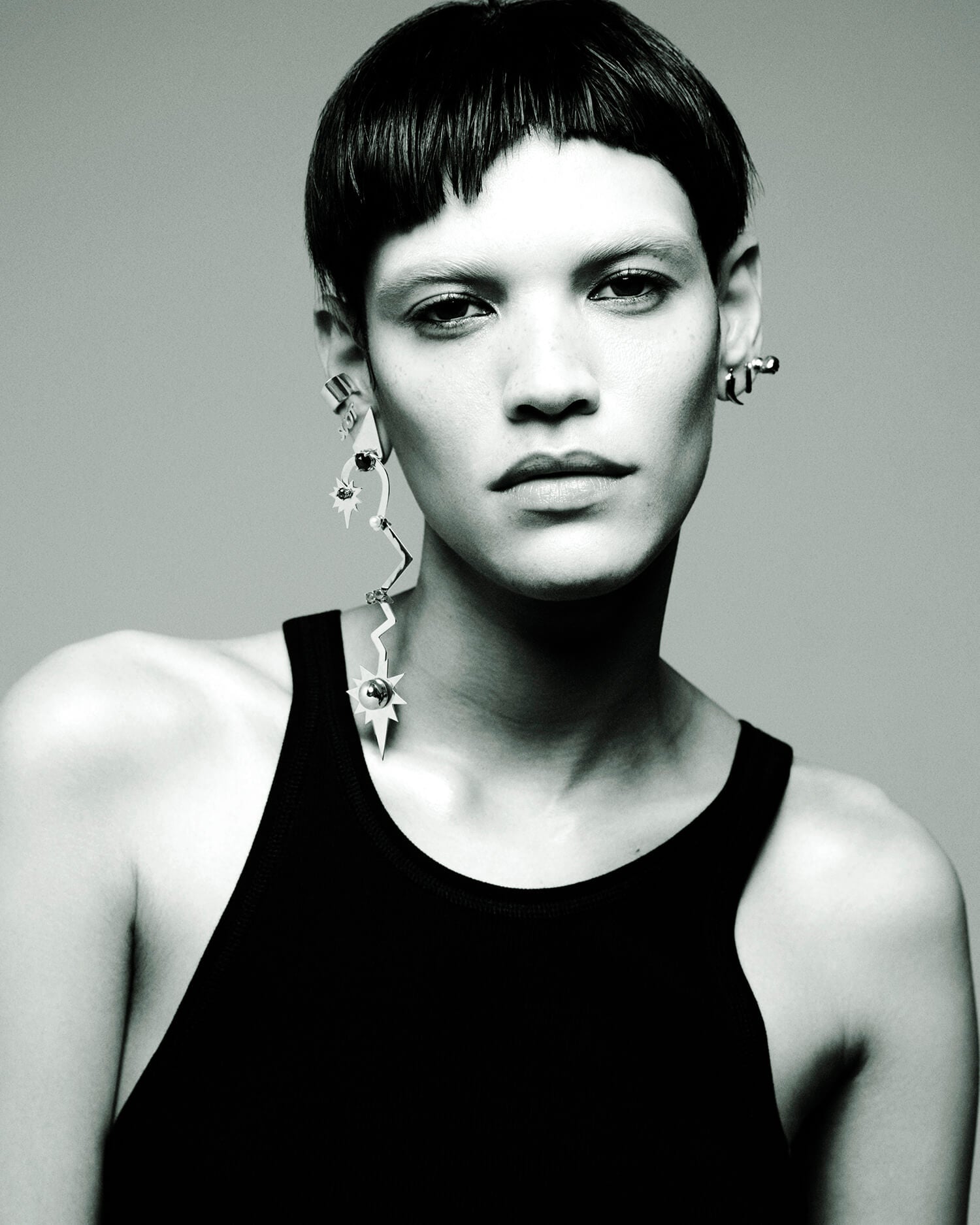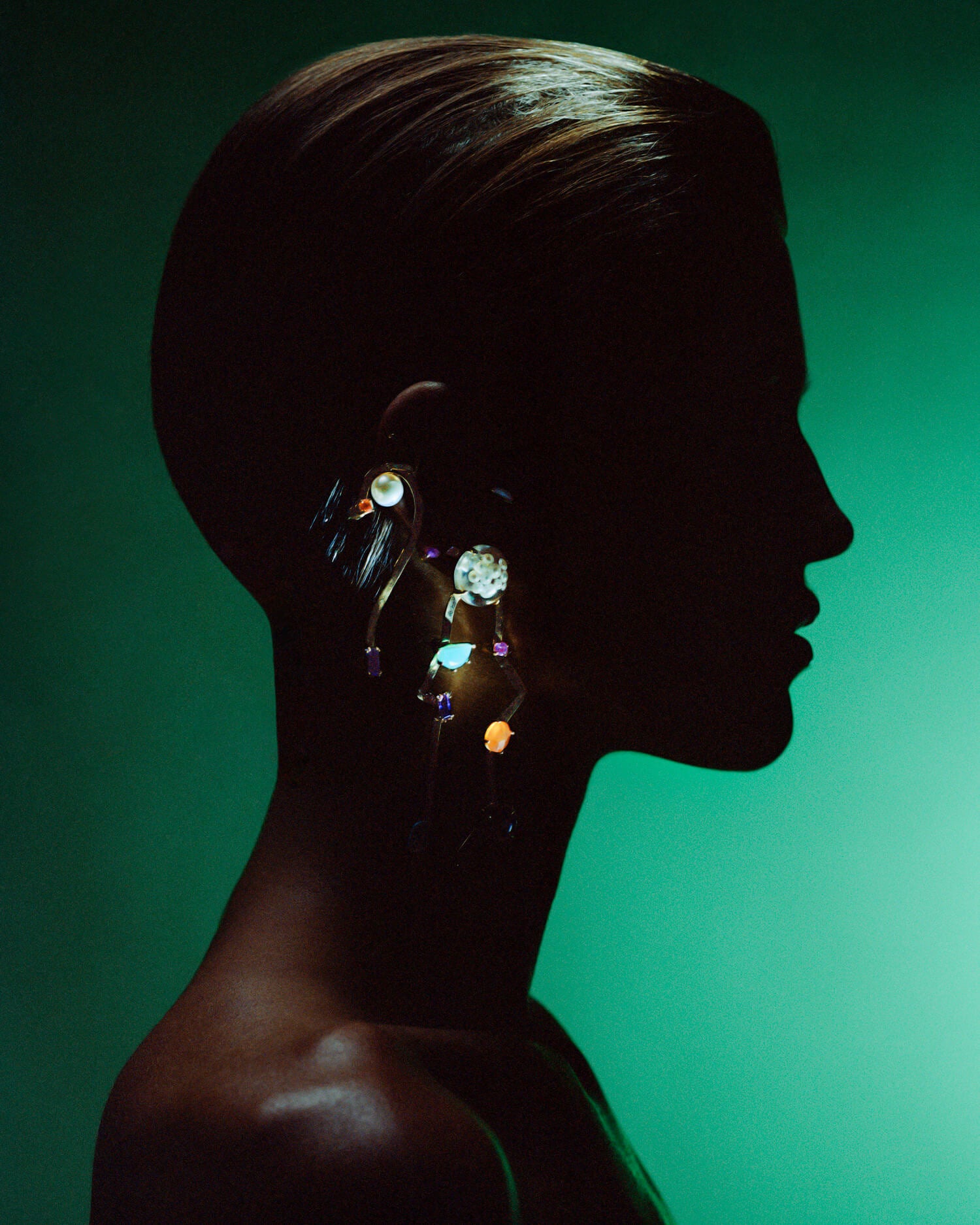 CONEXIONES
Crafted with character and conceived as open pieces to be worn as a whole or by parts. A modular exercise to play with for you to make the final design as yours as possible.
Conexiones is all about connecting concepts, people and plates via single earrings that work as connectors. A jewelry collection but a state of mind too. Each piece multiple stories. Proposed by us for you to evolve connecting, mixing, matching or replacing any piece to create your own combination.
Statement earrings crafted with extensively sourced multi-colored gemstones, hand-set in 18 karat gold silver vermeil plates.
Feel free to detach any element to reshape the full composition or to wear each earring independently. Dress any plate by filling each drill with one earring and connect with what you want to express, wear it up and down or create your own piece from scratch by choosing your favorite plate. Play.
Conexiones Cluster is our core collection and a sort of inspiration if looking for a statement jewel. Designed as modular
earrings
and created from a combination of detachable
plates
and single earrings. Hand-set in silver vermeil plates and dressed with recycled pearls, lab diamonds and gemstones such as treated rubies, emeralds, amethysts, carnelians, peridots, howlites, citrines, chalcedony or malaquites among others. If looking for a unique combination visit Curate Your Own Piece and start building your conexiones earring.